Sweet, Funny & Cute Good Morning Text Messages
Are you looking for funny, romantic, inspirational, cute, flirty or sweet good morning text messages (sms)? You have found the best collection there is!
We have gathered here all sorts of cute good morning text messages, flirty and romantic good morning texts, lovely good morning texts, good morning funny texts and sweet good morning texts messages. May you laugh, smile, share and be inspired!
Here you will find:
Romantic Good Morning sms
Funny Good Morning Texts
Inspirational Good Morning sms
Cute & Sweet Good Morning Text Messages
Romantic Good Morning sms
Enjoy these loving and romantic good morning love sms messages. Send these to your partner, share them with friends or just enjoy the emotion!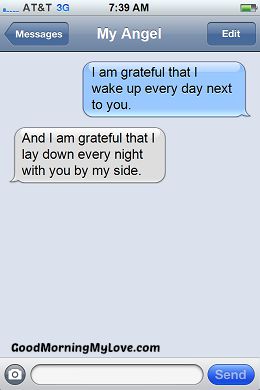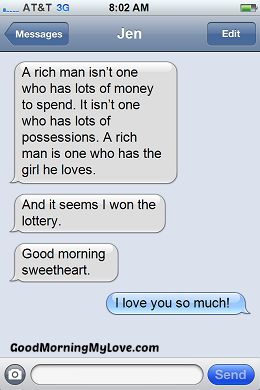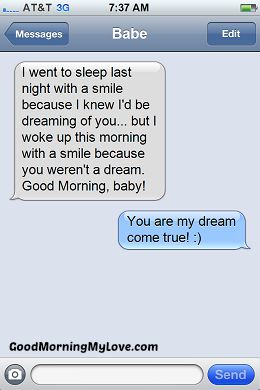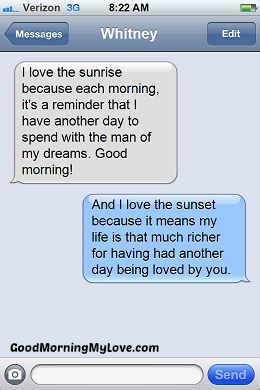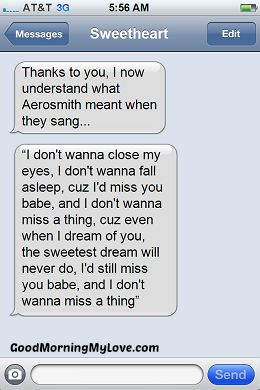 Looking for more good morning love sms messages?
Funny Good Morning Texts
These funny good morning messages will make you smile and laugh. Enjoy and please share! Spread the laughter!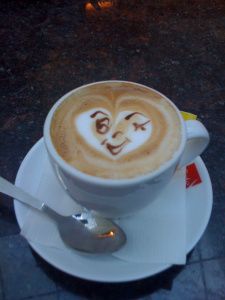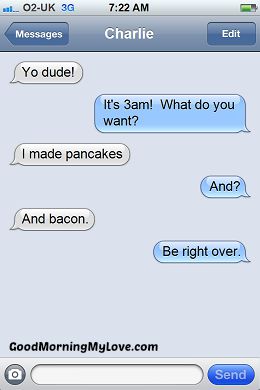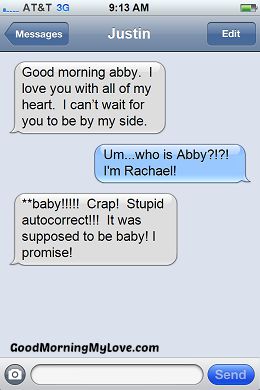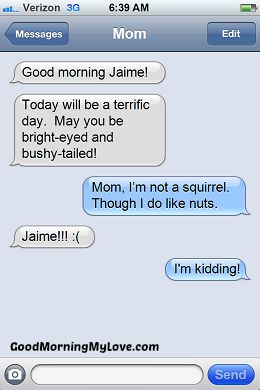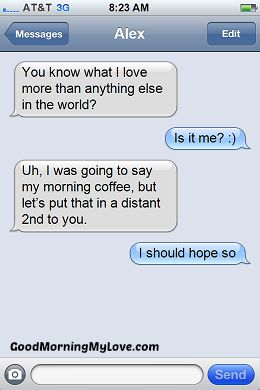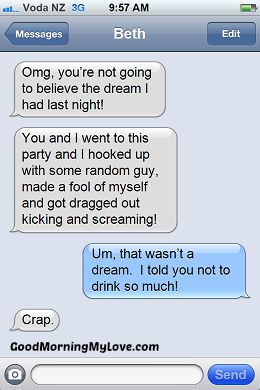 Looking for some more laughs? Enjoy our other funny good morning messages!
Inspirational Good Morning sms Messages
We hope these inspirational good morning text messages will leave you feeling inspired and ready to take on the day! Send to a friend or loved one and share the inspiration and brighten their day as well.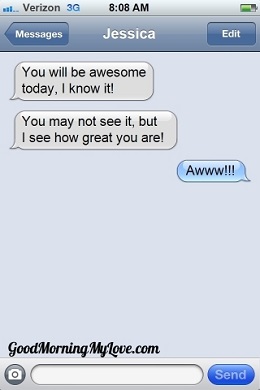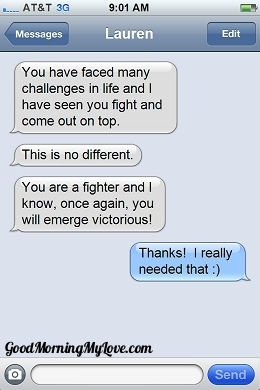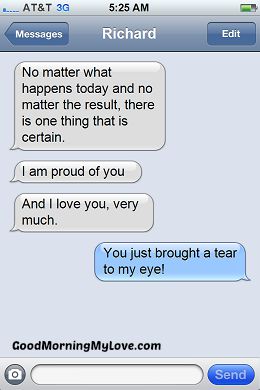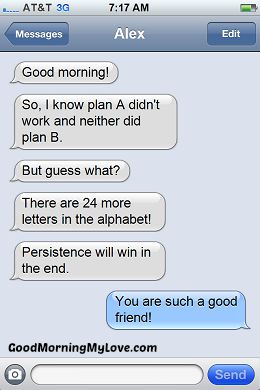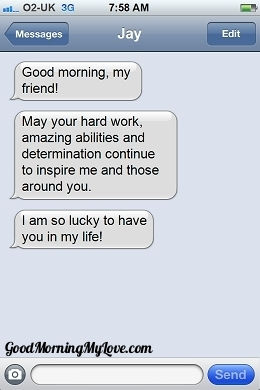 Looking for more inspirational good morning messages?
Sweet Good Morning Texts
These cute, lovely & sweet good morning texts are guaranteed to put a smile on your face! Enjoy these super sweet and cute goodmorning texts for her or him! Share them and spread the love!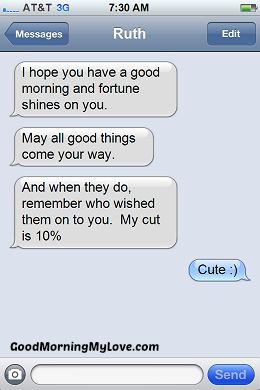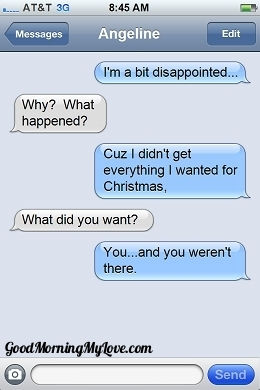 Cute Morning Texts
Looking for a cutesy way to say good morning? If you aren't able to wake up this morning beside your love, then send them a cute good morning text message to help them start the day off feeling your love, and do it in an adorable way!
Check out this collection of cute morning texts for her or him.
I know this may be a bit cheesy, but the moment I woke up, I thought of you and just had to let you know.
You make me smile every time I think of you, so I hope this message will also help you start your day with a smile.
I swear there is nobody who is as infatuated with you as I am. You take my breath away!
Do you know how incredibly cute you are? If I was there with you right now, I wouldn't be able to let you go.
I know you love me. And you know I love you. But I had to make sure you started off the day without any doubt! I love you so much.
I know it sounds cliche, but I would give anything to be there next to you right now, feeling your touch.
Before I met you, I dreaded getting up in the morning. But now, thanks to you, each morning sunrise brings with it a feeling of joy and makes me feel so lucky to have found you.
You are so adorable that you make baby bunnies snuggling with baby pandas seem like nothing special at all.
Looking for good morning sms for her or good morning sms for him?